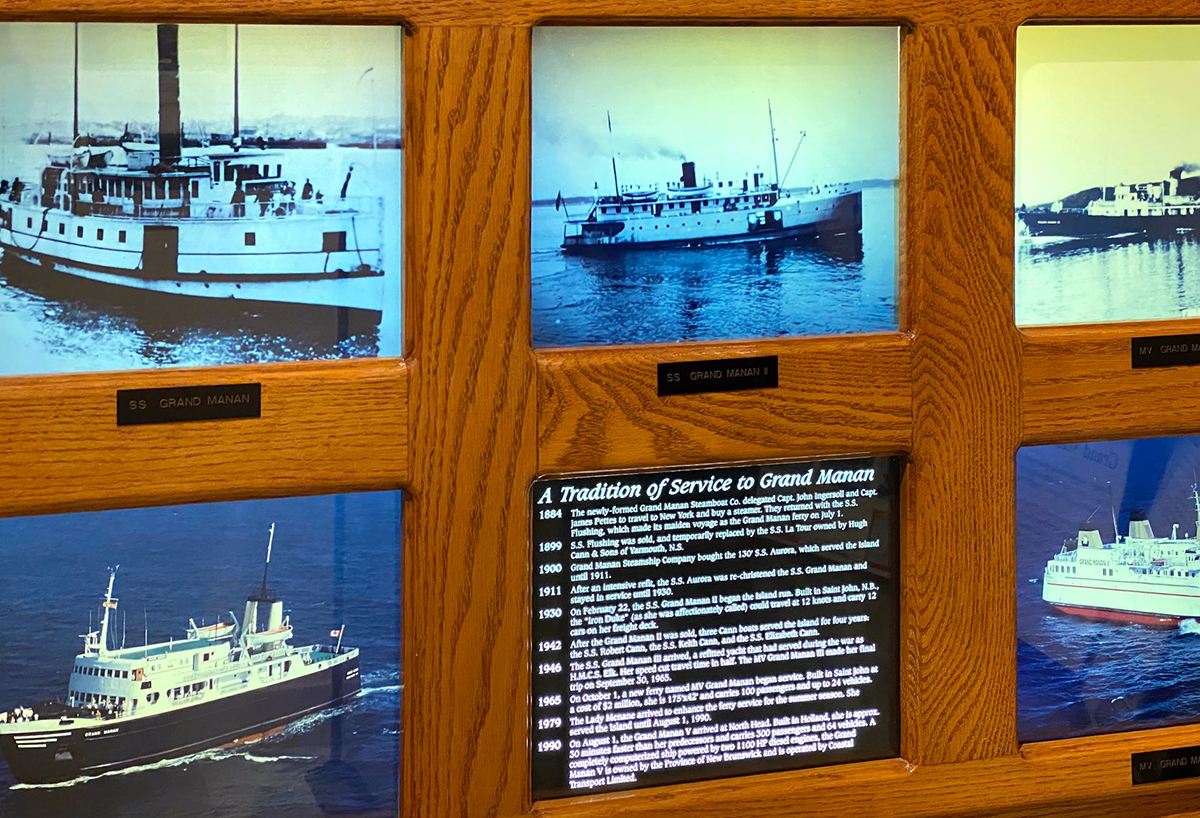 The Ferries of Grand Manan
A history of the ferry service to the island, complete with many photos, paintings, ferry models, and other memorabilia.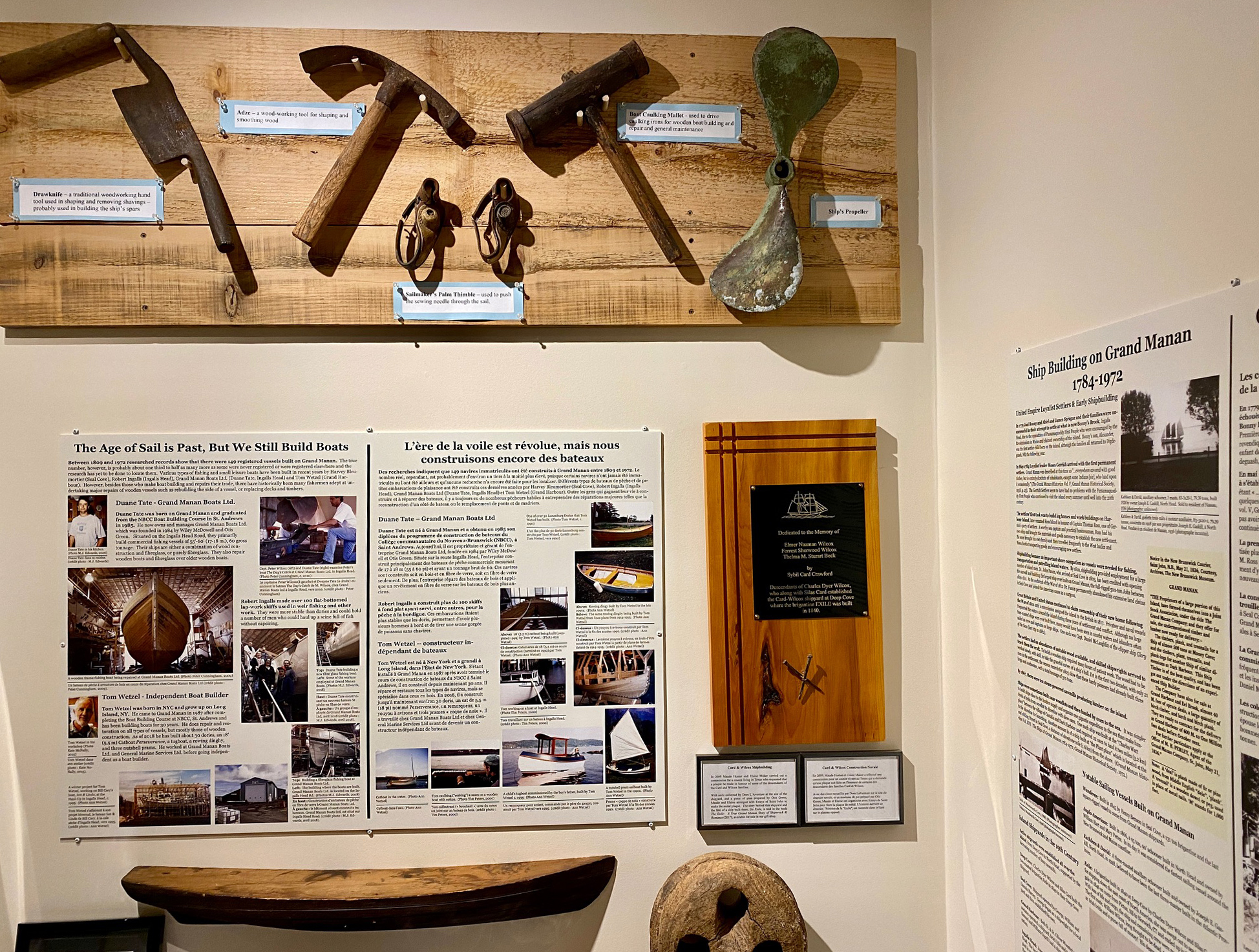 Shipbuilding on Grand Manan
By 1810, shipbuilding provided employment for a large number of island men. Dr. John Faxon arrived at Seal Cove in 1803 from the United States. He is credited with opening the Seal Cove seawall and building the largest ship ever built on Grand Manan, the full-rigged 500-ton John, c. 1811. In the 19th century there were active shipyards all over the island, from Deep Cove to North Head, which were supported by the increasingly busy sawmills. By 1867 there were ten steam sawmills on the island.

Shipbuilding continues to the present day with a few skilled craftsmen, and our display also looks at the modern industry and the men who build today's fishing and pleasure craft.

Several of our Upper Marine exhibits contain model boats, including: 1) half models used to plan and construct them; 2) fully rigged sailing vessels from the 19th century; and 3) scallop draggers, lobster boats, purse seiners, and the ever versatile dory, once used to fish lobster, herring, and today used to harvest the edible seaweed dulse.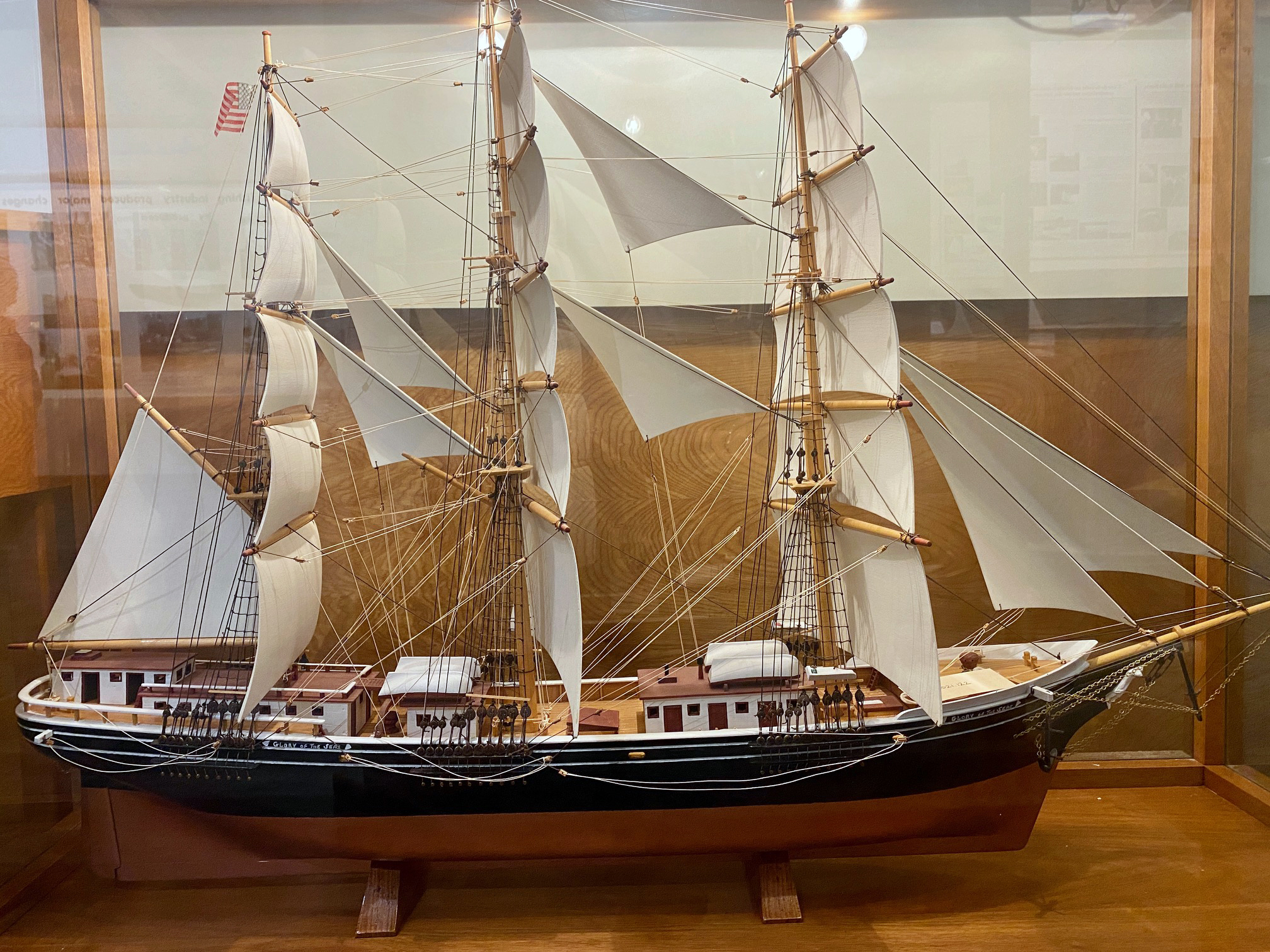 Captain Daniel McLaughlin & The Glory of the Seas
Read about our island's most traveled sea caption in this exhibit. Born in Nova Scotia in 1823, the son of a Battle of Waterloo veteran, Daniel moved Grand Manan in 1829 with his parents and nine siblings. He began his long 47 year seafaring career at age 13, eventually commanding several vessels, rounding Cape Horn a total of 42 times, and sailing around the world three times. The exhibit includes many photos and a model of his ship, "Glory of the Seas".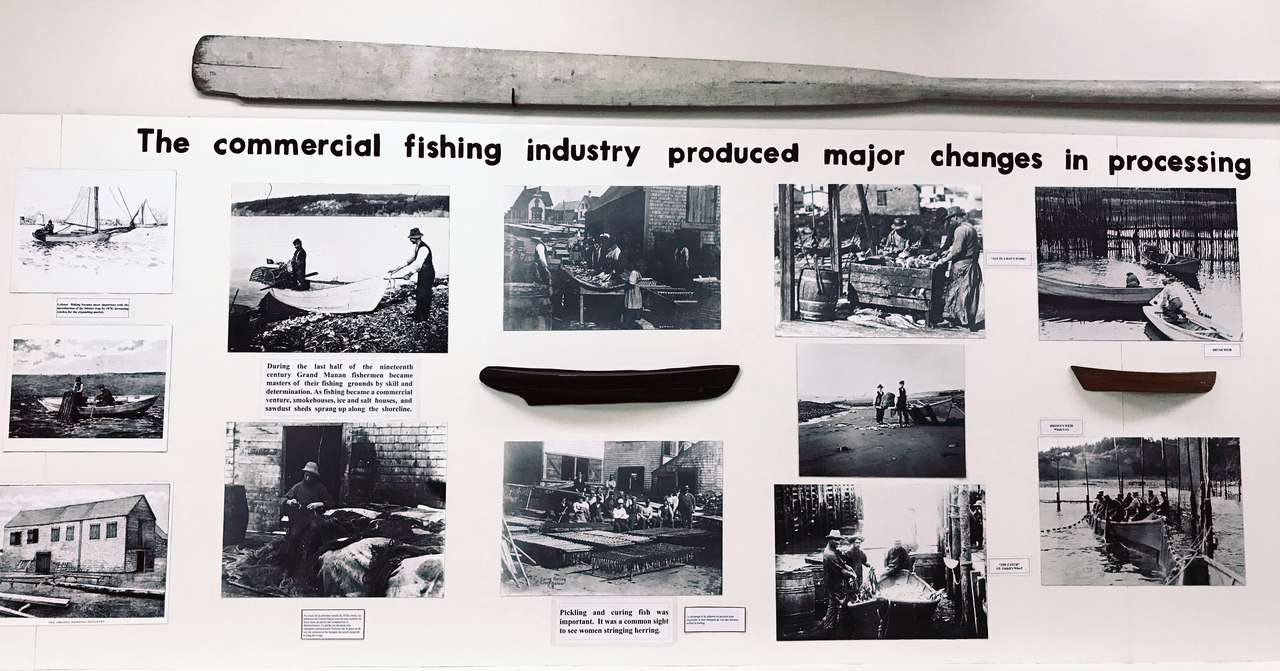 Historic Photos of the Grand Manan Fishery
Wrapping around one side of the gallery are historic B&W photos from our archives collection showing villages and fishing practices from the 19th and early 20th centuries.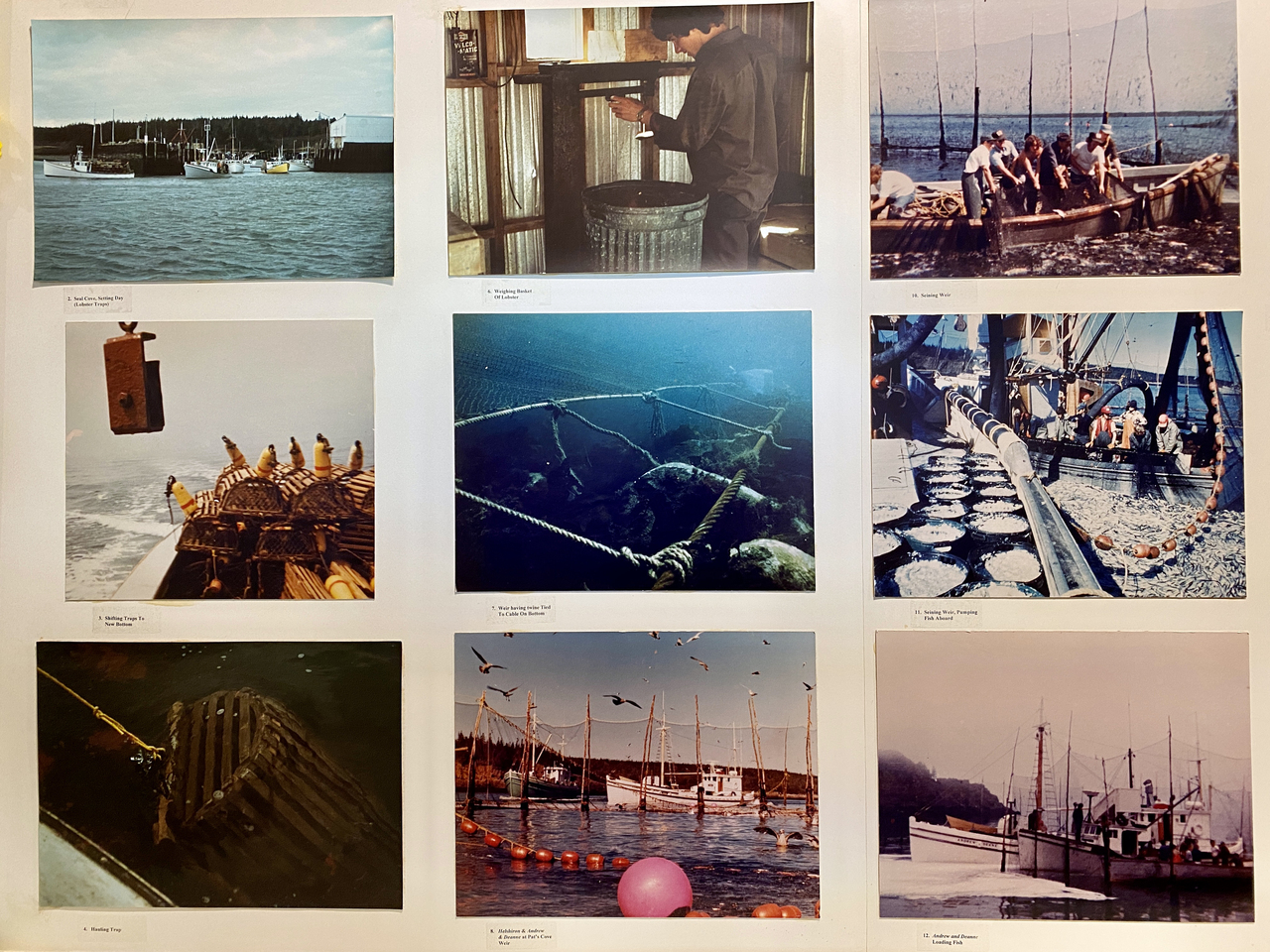 Photos of the Modern Fishing Industry (1970s-1990s)
On the other side of the gallery are colour photos showing the fishery in the mid to late 20th century, including purse seining, hand-lining, gill netting, scallop dragging, and weir fishing.
Click to add an engaging title. High quality images go a long way in looking professional online.
Lighthouses of Grand Manan:
Lighthouses and fog stations have been important aids to navigation around Grand Manan. Historic and contemporary photos of the main lighthouses of the area are on display in the both the Upper and the Lower Marine Galleries. There is also a copper model of the Gannet Rock Lighthouse station.
Second Order Fresnel Lens from Gannet Rock Lighthouse: Gannet Rock was first lit in 1831. Our impressive lens, the second strongest of its kind at the time, is the center piece of this gallery which was built especially to house it. Our exhibit features information about the lens itself, the lighthouse's long history, and some of its keepers.

Lighthouses were crucial to shipping and helped reduce the number of shipwrecks and the fatalities from shipwrecks when they did occur. When light keepers weren't keeping the light – an activity which require a multitude of tasks and skills – they had a lot of time on their hands which sometimes weighed heavily. It took great strength of character to withstand the isolation, and sometimes it was difficult, as we see from the following diary entry:
Howard Ingalls, a Gannet Rock Lighthouse Keeper, made this entry in his journal on July 21, 1961: "Friday still desperately t[h]ick fog....thick all day, no change nor any sign of one. Haven't seen a boat since last Sunday morning, speaking of isolation, this is over five days straight without seeing a boat or talking to anyone, [in]other words solitary confinement if I ever saw it and I've got my fill of it for the money I make."