Digital Touch Screen Exhibit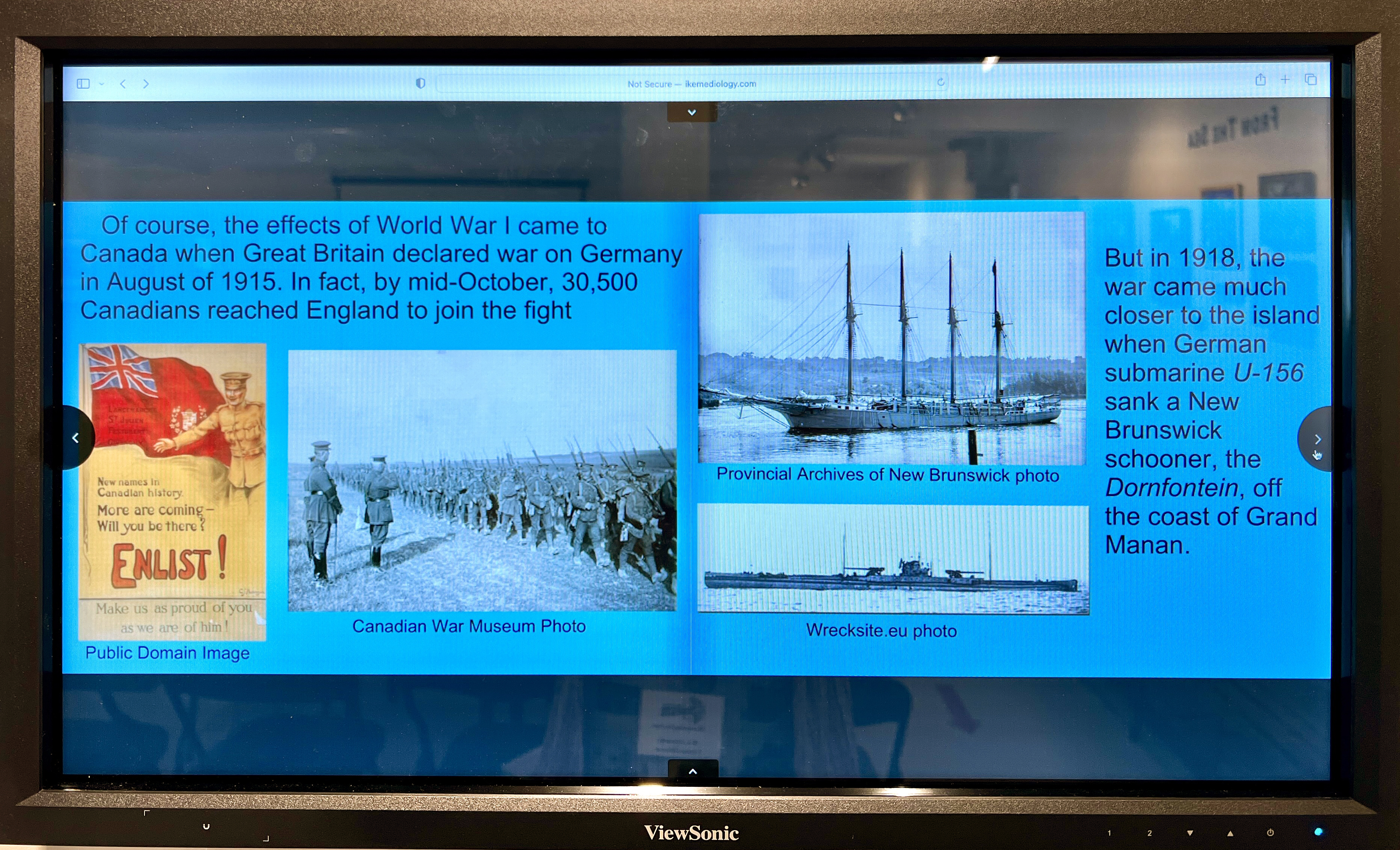 The Touch Screen Exhibit in the Lecture Hall features a WWI shipwreck story involving a German U-Boat, researched and written by American Historian and Museum Board Member, Diane Smith.

More exhibits will be added in the coming years.
We'd like to acknowledge the financial support of the Archaeology and Heritage Branch of the New Brunswick Department of Tourism, Heritage and Culture in helping us to create this exhibit. Thanks also are extended to Karl Ingersoll, a former board member, for helping with the IT work.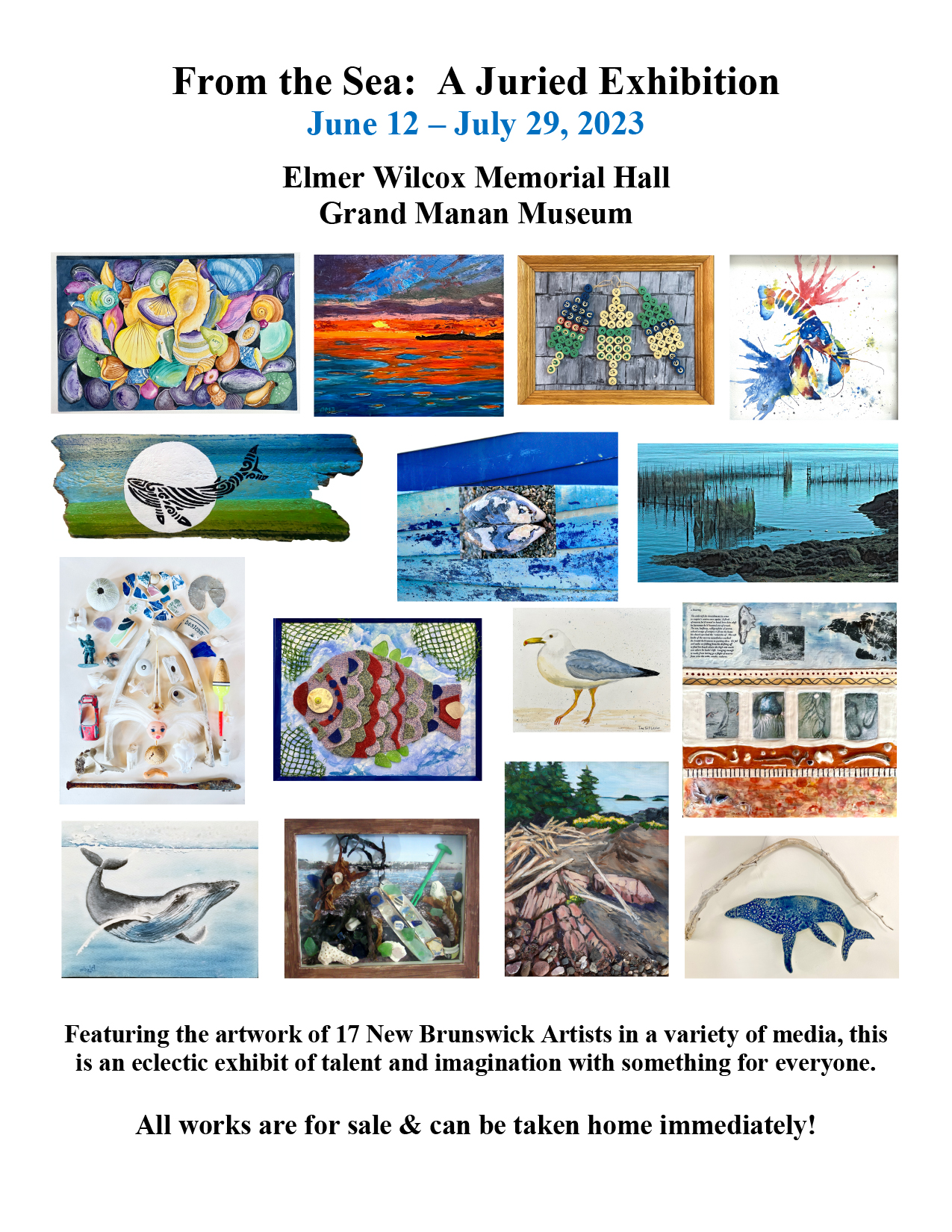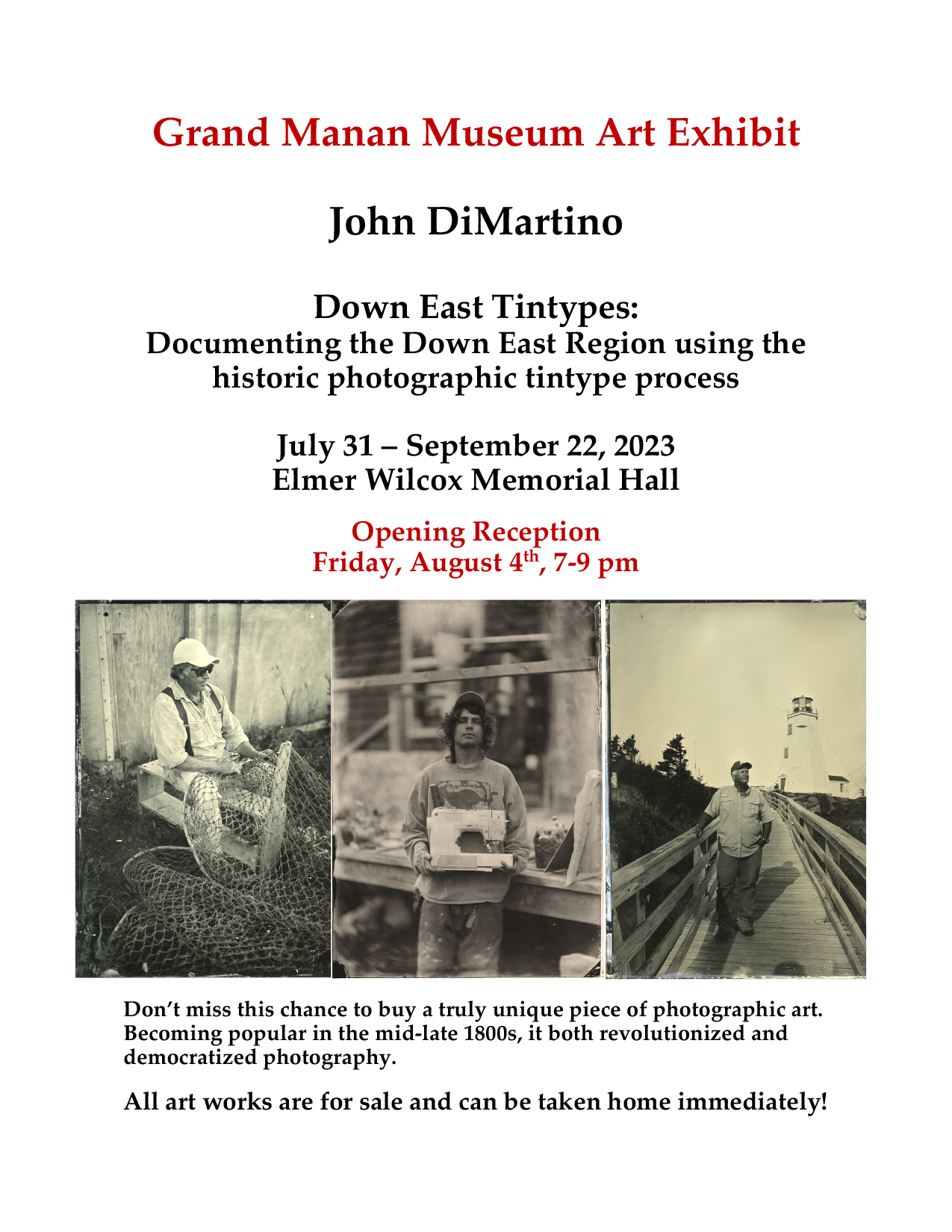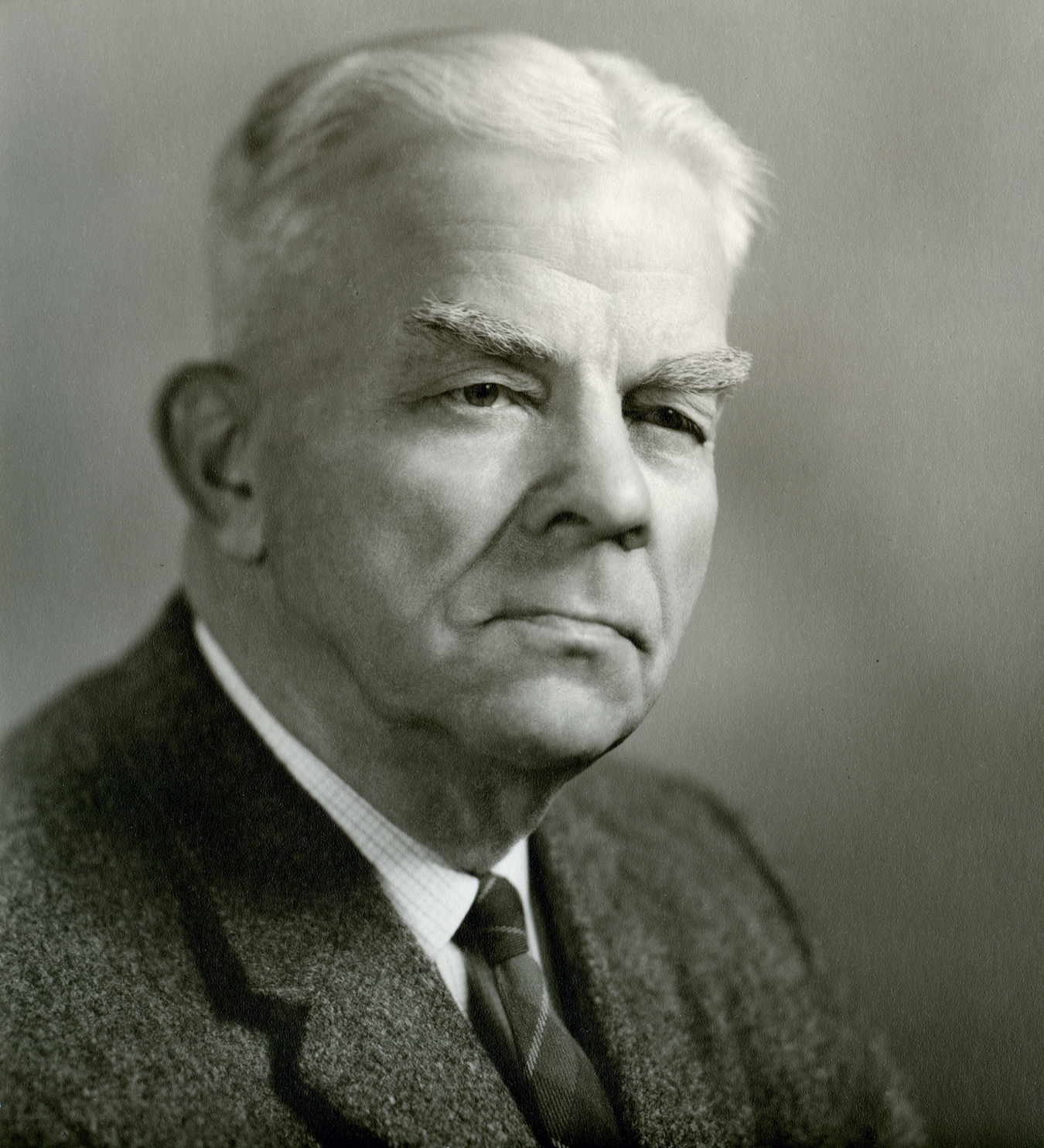 Elmer was one of the Museum's founding board members, an early president of the board, a keen naturalist, and an accomplished photographer. The outdoor botanical exhibit is also named in his - and his daughter, Maude Hunter's - honour.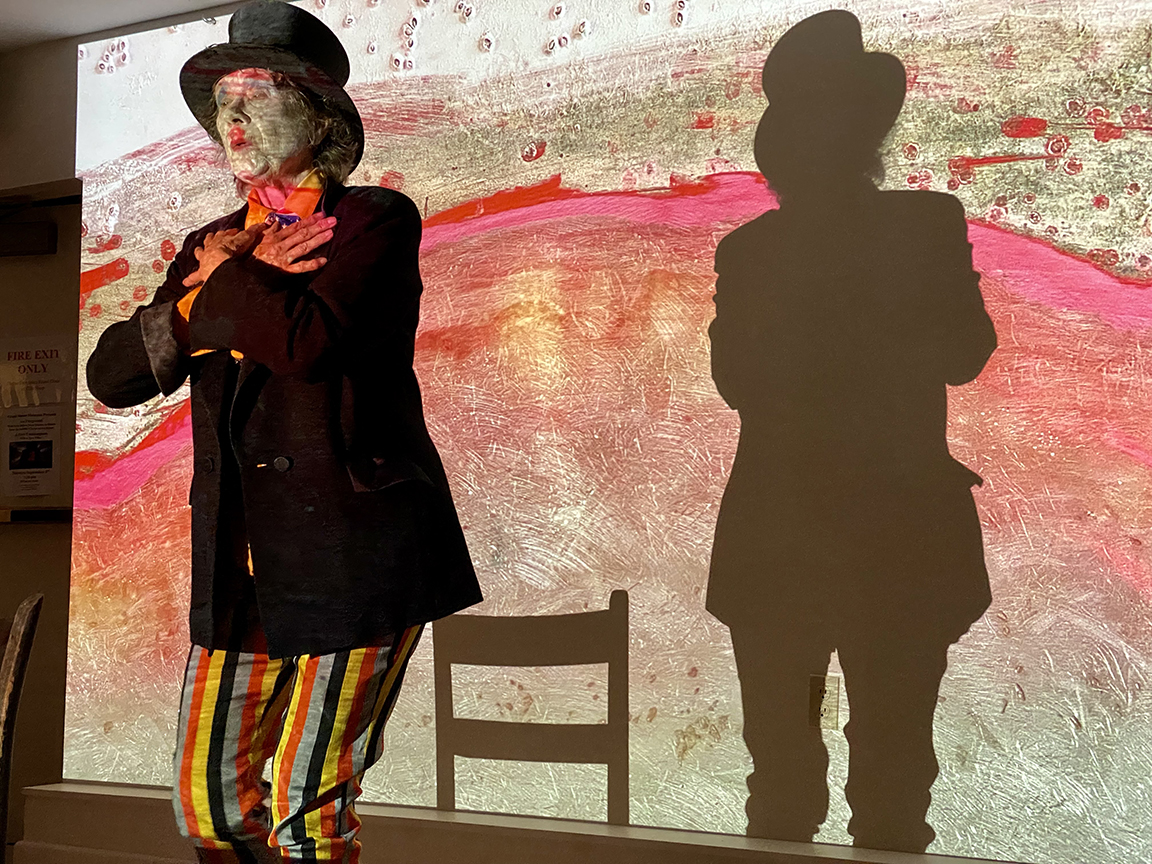 There are evening programmes on Tuesday and Thursday for the months of July and August each summer. Please see the Events posters on the Homepage or check under "EVENTS" for full details. We also have workshops, book launches, concerts and other special events in our climate controlled lecture hall. The hall has a kitchen and washroom and can be rented year-round by contacting the director (mjedwards454@gmail.com)