MUSEUM SEASONAL HOURS OF OPERATION - 2022
In 2022 the Museum will be open from June 13 to September 23
July & August: Monday – Saturday, 9:00 am – 5:00 pm
June & September: Monday – Friday, 9:00 am – 5:00 pm
OFF SEASON: Between October - May the Museum may be opened to anyone who books an appointment by phone or email. Contact MJ Edwards, Director/Curator, at 506-662-4215 or email at
mjedwards454@gmail.com
ADMISSION RATES (2022): $10 adults, $8 seniors, $5 students, children 6 and under are free! The group discount rate is $8 each for 10 or more in one group. A membership entitles you to unlimited free admission for the season.

ARCHIVES: The Archives are open by appointment only. Contact Ava Sturgeon, Archivist, at (506) 662-5277 or email at
grandmananarchives@yahoo.ca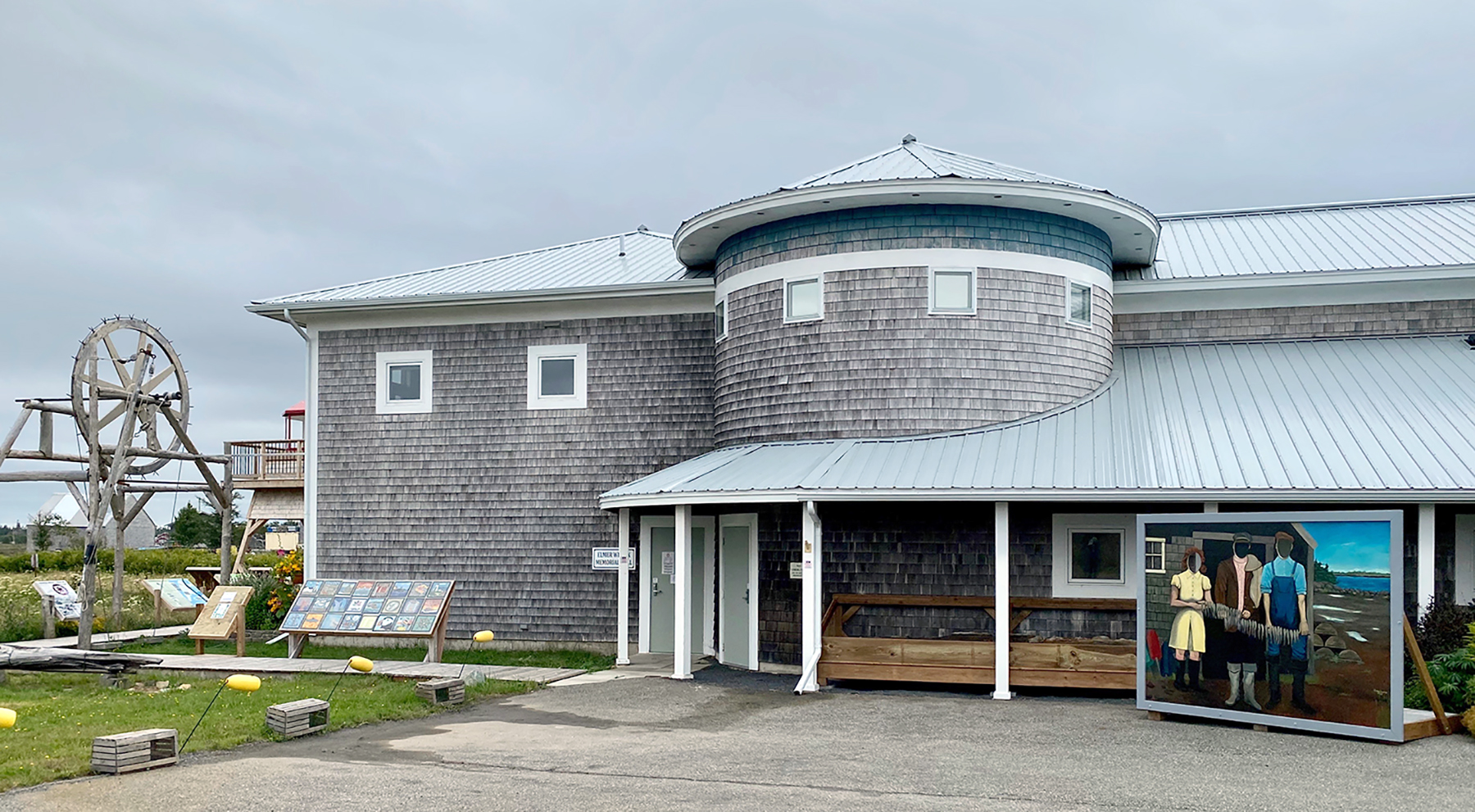 LOCATION
Address: 1141 Route 776, Grand Manan, NB E5G 4E9
Telephone: 506-662-3524
Email:
gmadmin@grandmananmuseum.ca
Off-Season Email:
mjedwards454@gmail.com
Grand Manan Island is located at the southwest end of the Bay of Fundy, 32 km (19 miles) from Blacks Harbour, New Brunswick, Canada and 15 km (9 miles) from the Lubec, Maine, United States. Grand Manan is 34 km (21 mi) long and has a maximum width of 18 km (11 mi) with an area of 137 km² (53 miles²).
Getting Here: The island can be reached by small charter flight (Atlantic Charters
https://atlanticcharters.ca), private boat, or by one of the two passenger car ferries run by Coastal Transport Ltd., which make an average of four trips daily, year-round. Reservations are highly recommended, especially during the peak tourist season. For telephone reservations, call 506-662-3724; for on-line reservations:
https://register.coastaltransport.ca. Reservations can be made several months in advance. The ferry ride is approximately 1.5 hours, and there are often opportunities to see several species of whales, harbour porpoise, basking shark, and a variety of sea birds on the crossing.
From the Ferry Terminal in North Head, the Museum is just over 11 km south on Highway 776, located on your left, directly across from the Grand Manan Community School. Parking is available beside the building. The main entrance is at the front of the building, and the entrance to the Elmer Wilcox Memorial Lecture Hall, where the evening programmes are held, is beside the parking lot near the back of the building.