L.K. Ingersoll was the founding Director of the Museum, a respected teacher and principal of the local high school, an author and a historian. After working to establish our Museum, he went on to become the Director of the New Brunswick Museum in Saint John.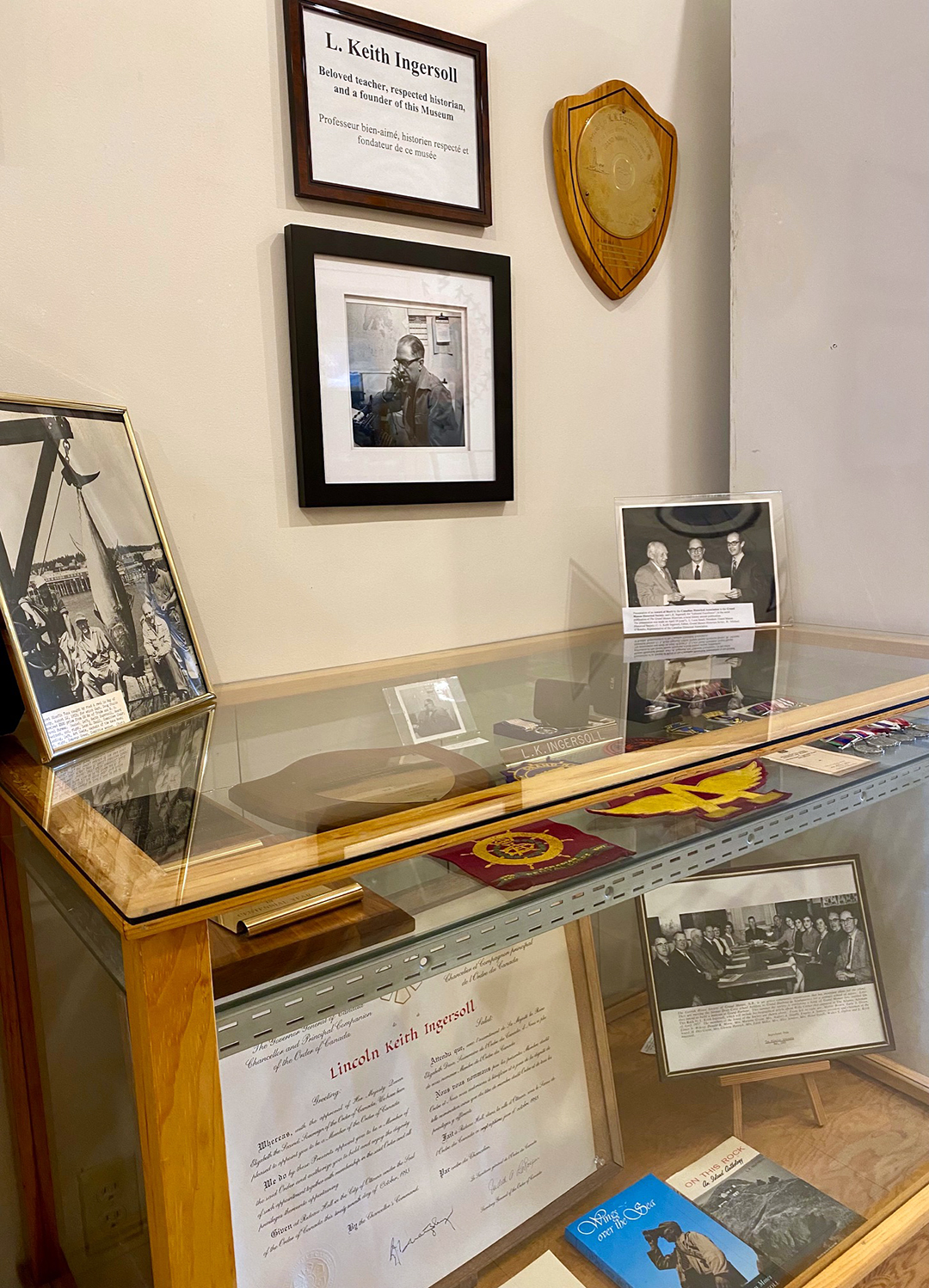 In 1993 he was awarded the Companion of the Order of Canada for his service to Canadian Heritage and Culture.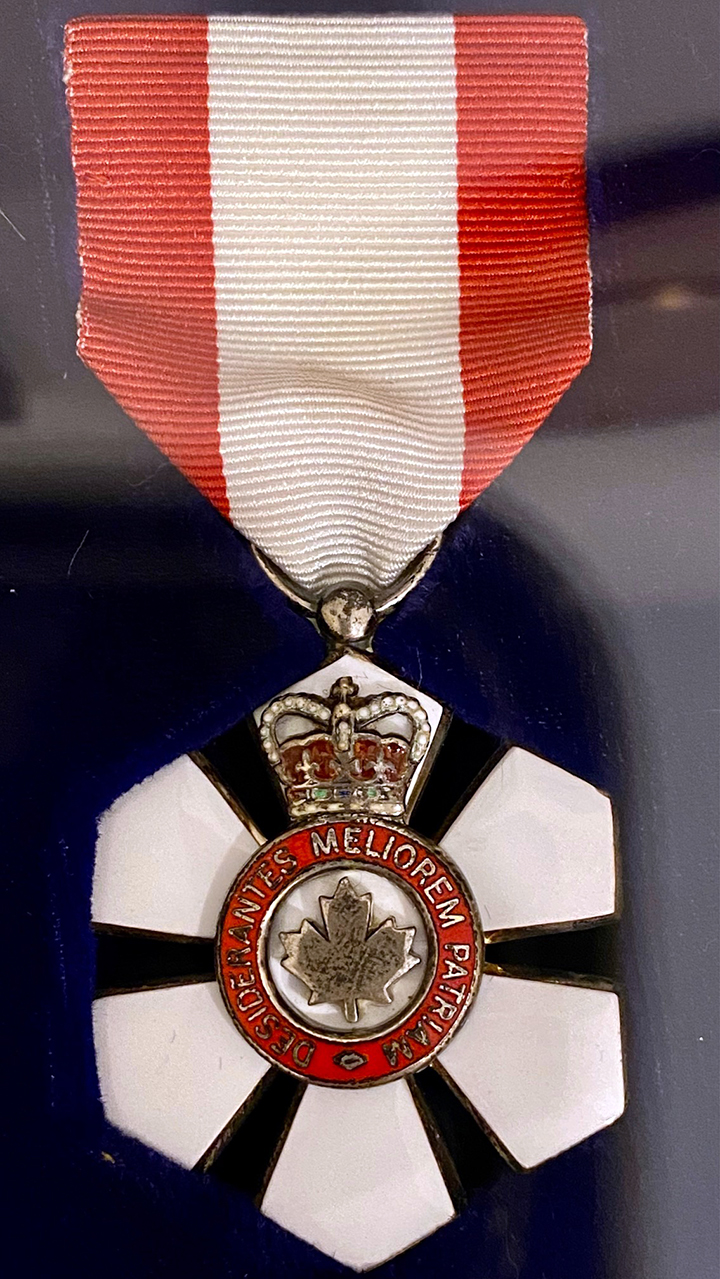 One of his books, On This Rock, is a series of essays about landmarks, boats, and notable people and historic events of the island. Wings Over the Sea is his biography of Allan Moses, the taxidermist whose 300 birds formed the founding collection of our Museum. Wings Over the Sea is available for purchase in our Gift Shop, as is the complete set of the Grand Manan Historians (28 volumes).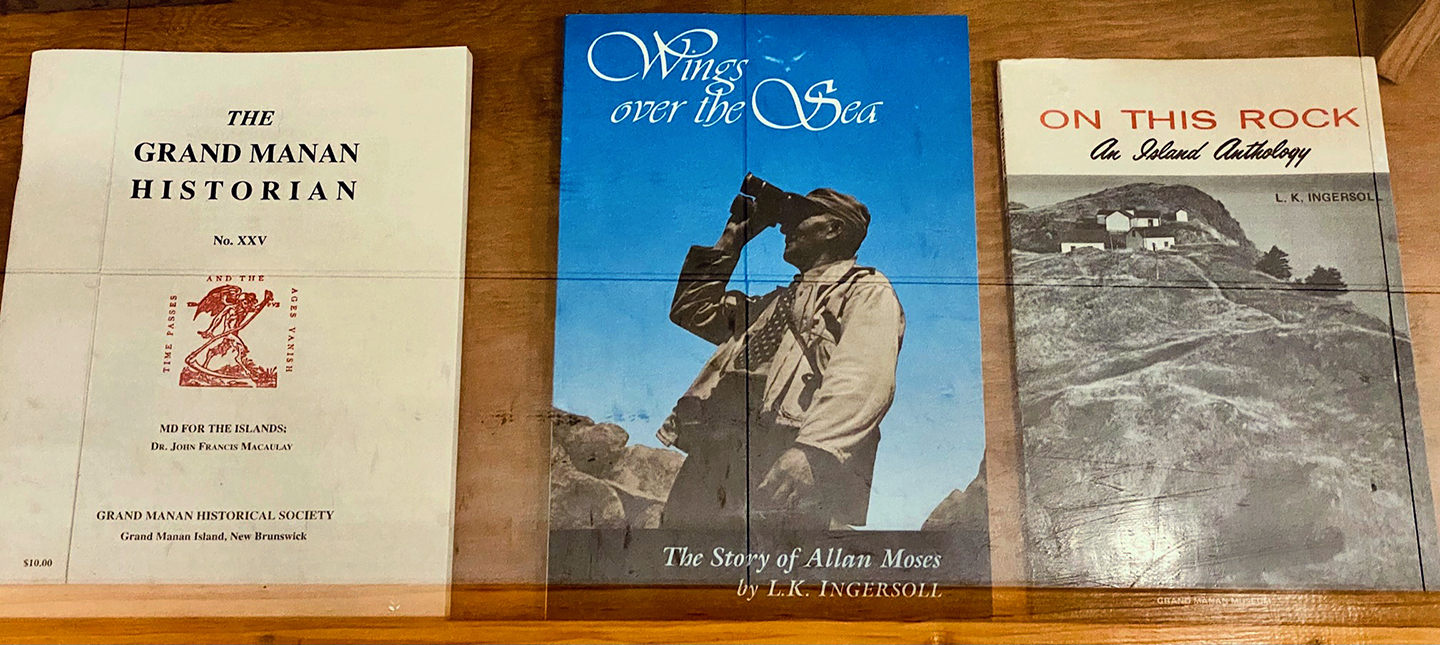 Medal of the Companion of the Order Canada
War medals
Photographs, awards, presentation papers, certificates
Books books he authored